About Radio & Wireless Week
RWW consists of five related conferences that focus on the intersection between wireless communication theory, systems, circuits, and device technologies. This creates a unique forum for engineers to discuss various technologies for state-of-art wireless systems and their end-use applications. ARFTG continues joining RWW2021 as a co-located conference.
RWW2021 will be held fully virtual on 17 – 22 January 2021.
News & Announcements
Last Updated: 18 January 2021
IEEE RWW2021 STATEMENT ON CORONAVIRUS
IEEE has been monitoring the developing COVID-19 outbreak. The safety and well-being of all conference participants is our priority. After studying and evaluating the recent announcements, guidance, and news released by relevant national departments, the RWW2021 will be held fully virtual.
Industry Sponsors
Platinum Sponsor
Gold Sponsors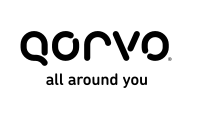 Media Partners

Call for Papers
Authors are invited to submit papers for presentation at RWW2021. All papers accepted will be published in a digest and the conference proceedings will be submitted to the IEEE Xplore® digital library.